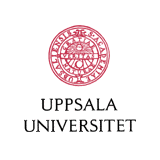 Uppsala University : Information technology : Systems and Control :
Research projects
Current projects:
"Control of impulsive Goodwin's oscillator", Swedish Research Council, 2016-2019

Completed projects:
"Multimodal motor symptoms quantification platform for individualized Parkinson's disease treatment", Vinnova, 2015-2016
"Mathematical Modeling of Neural and Behavioral Response in Deep Brain Stimulation", SPARC grant, Information Technology, Uppsala University, 2015-2016.
"Mathematical modeling, analysis and estimation in endocrine systems with pulse-modulated feedback", Swedish Research Council, 2013- 2015.
"Systems and Signals Tools for Estimation and Analysis of Mathematical Models in Endocrinology and Neurology", European Research Council, 2010-2015
"Computationally Demanding Real-Time Applications on Multicore Platforms", Swedish Foundation for Strategic Research, 2009-2015
"Unsolved Problems of Active Vibration Control", financed by Swedish Research Council.
Functional monitoring and fault-tolerant control of jet engine, cooperation with Volvo Aero, financed by National Avionic Programme
"Mathematical modelling and analysis of endocrine dynamic control mechanisms", cooperation with Saint Petersburg State University, financed by Swedish Royal Academy of Science
"Holistic Integrated Process Control (HIPCON)", funded by the EC 6th Framework programme as a Specific Targeted Research or Innovation Project (Contract number NMP2-CT-2003-505467).
"Fault detection in induction machines", financed by Banverket and Luleå University of Technology

Senast ändrad: 2017-06-05
Ansvarig enhet: Systems and Control