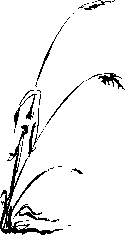 The Fusion Calculus:
Expressiveness and Symmetry
in Mobile Processes

Dissertation in Computer Systems, publicly examined in the lecture hall ("Aula") at MIC, Polacksbacken, Uppsala University, on June 4, 1998, at 10.00 a.m., for the Degree of Doctor of Philosophy. The examination was conducted in English.

Opponent:

Dr. Davide Sangiorgi, INRIA-Sophia Antipolis

Grading committee:

Prof. Ursula Goltz, Universität Hildesheim; Prof. Johan Håstad, Royal Institute of Technology; Prof. Ugo Montanari, Università di Pisa; Dr. Erik Palmgren, Uppsala University; Prof. Gert Smolka, Universität des Saarlandes.

Advisor:

Prof. Joachim Parrow, Royal Institute of Technology.
A short summary in Swedish gives a basic description of and motivation for the thesis.

The abstract in English is available here.
---
The thesis is available as a compressed postscript file, and from May 14, 1998, in its printed form from:
Department of Computer Systems, Uppsala University, Box 325, S-751 05 Uppsala, Sweden

If you download the thesis, please also download the errata with corrections to the thesis.
---
Last modified: Fri, 22-Jan-1999 10:01 MET | URL http://user.it.uu.se/~victor/thesis.shtml © Björn Victor 1998