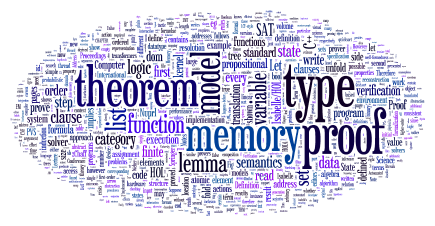 Dr. Tjark Weber
Senior Lecturer
Uppsala University
Department of Information Technology
Box 337
751 05 Uppsala
Sweden

E-mail: tjark.weber@it.uu.se (PGP key)
Phone: +46 18 471 1099
Office: ITC building 1, floor 1, room 1139
---
I am a member of the Concurrency research group at the Department of Information Technology, Uppsala University. My research interests include automated and interactive theorem proving, formal verification, programming languages, digital security and computational logic.
---
---
I am not teaching in 2017/18. Please contact the Student Office or the responsible course teacher for teaching-related questions.

See here for Uppsala University term dates, and here for my previous courses and seminars.
---
---
---
---
Last modified: 2017-04-12