UPPSALA UNIVERSITET
:
Information Technology
:
Per Gunningberg
Personal
Whenever I am not working I like outdoor activities. I enjoy the climate of Sweden and seasonal activities, such as skiing and skating in the Wintertime. Where we live, in Uppsala, we can go skating on nearby lakes until the snow covers them. Cross country skiing is also possible around our corner. During many years I have been skiing the famous nordic race Vasaloppet over 90km. Whenever possible, I also go downhill skiing in the Alpes looking for untouched, deep, fresh white powder.
In the Summer time I like hiking, both in the mountains as well as along the coastlines of Sweden or the Mediterranean. The swedish island Gotland is of course the favorite destination since we built second home there. Occasionally I play a round of (mediocre) social golf. In the darkness of November I prefer to enjoy a good book in front of our fireplace, or why not travelling to sunnier places.
I am married to Lena and have two children. Sara is working as a media and communication consult and Jonas is studying economics and business management.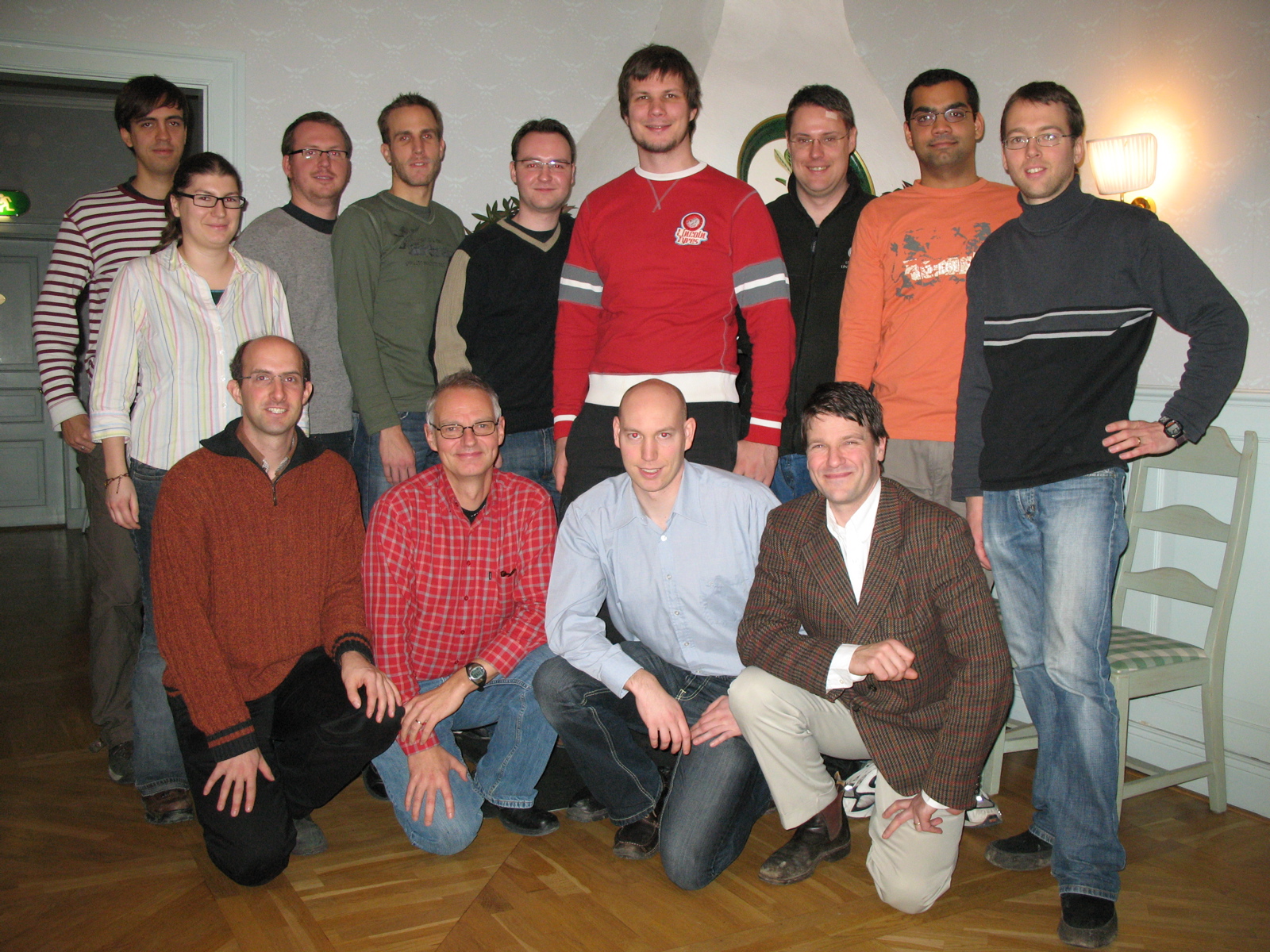 The Core group Dec 2006. From left, standing, Peter Drugge, Ioana Rohde, Olof Rensfelt, Fredrik Bjurfors, Andreas Achtzehn, Sven Westergren, Lars-Ake Norden, Kaustubh Phanse, Oskar Wibling, in front from left Christian Rohner, Per Gunningberg, Robert and Arnold Pears.


River rafting 2004. At left rear, the guide. Clockwise from the guide: Per Gunningberg, Henrik Abrahamsson, Erik Nordstrom, Olof Rensfelt, Richard Gold, Bengt Ahlgren and Lars-Ake Norden.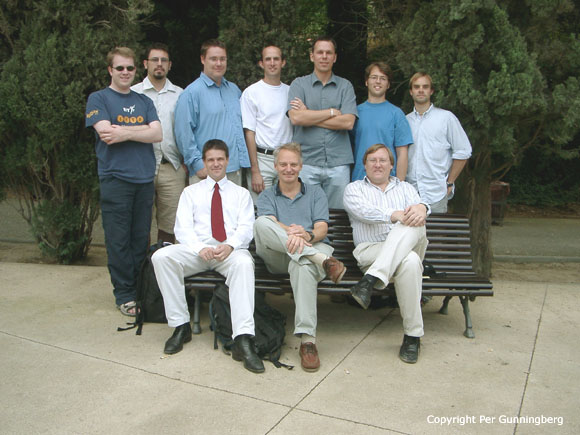 ---
Last updated

23 Feb, 2016

. Responsible: Per Gunningberg. Web: Contact.
Copyright 2016 Uppsala University, Department of Information Technology.