About
I am a researcher at the Department of Information Technology at Uppsala University. My research interests are in the design and analysis of algorithms and in computational complexity, especially when related to real-time scheduling theory.
I was the coordinator for the international Master Programme in Embedded Systems at Uppsala University until the end of 2018.
During the fall of 2016 I was visiting the Real-Time Systems group at the University of North Carolina at Chapel Hill.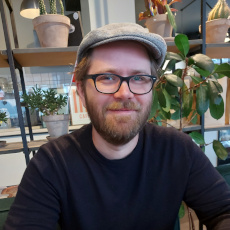 Contact
Office: Room 1237, ITC, Polacksbacken
E-mail: pontus.ekberg [-at-] it.uu.se
Phone: +4618-471 7341

Postal address:
Uppsala University
Department of Information Technology
Box 337
SE-751 05 Uppsala
Sweden