About
I am a postdoctoral researcher at the Department of Information Technology at Uppsala University. My research interests are in the design and analysis of algorithms and in computational complexity, especially when related to real-time scheduling theory.
I am also the coordinator for the international Master Programme in Embedded Systems at Uppsala University.
During the fall of 2016 I have been visiting the Real-Time Systems group at the University of North Carolina at Chapel Hill.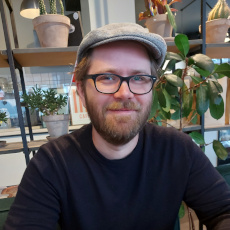 Contact
Office: Room 1237, ITC, Polacksbacken
E-mail: pontus.ekberg [-at-] it.uu.se
Phone: +4618-471 7341

Postal address:
Uppsala University
Department of Information Technology
Box 337
SE-751 05 Uppsala
Sweden